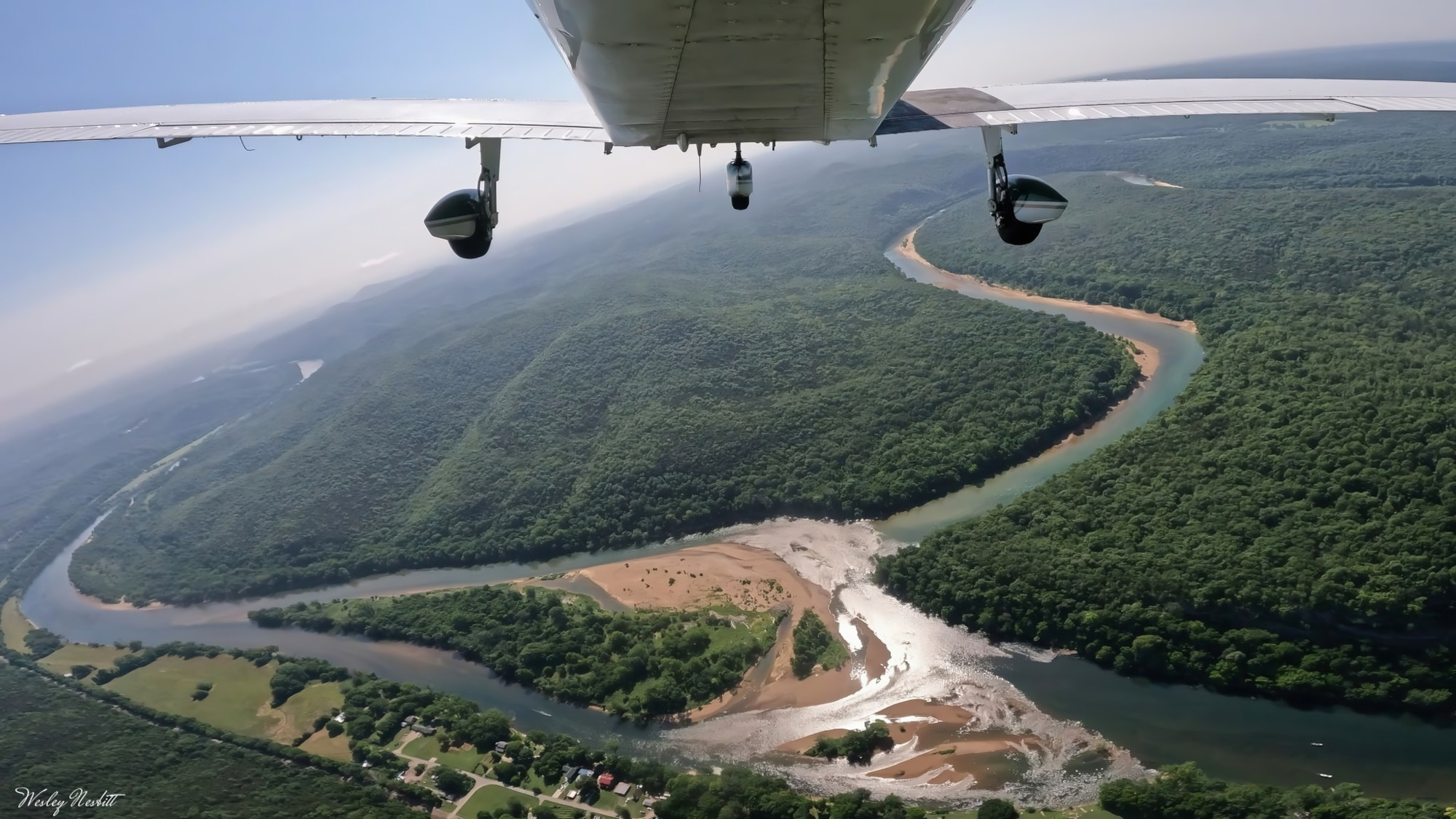 See the Ozarks Through a
Different Lens
Where Our Plans Are Always
"up in the air"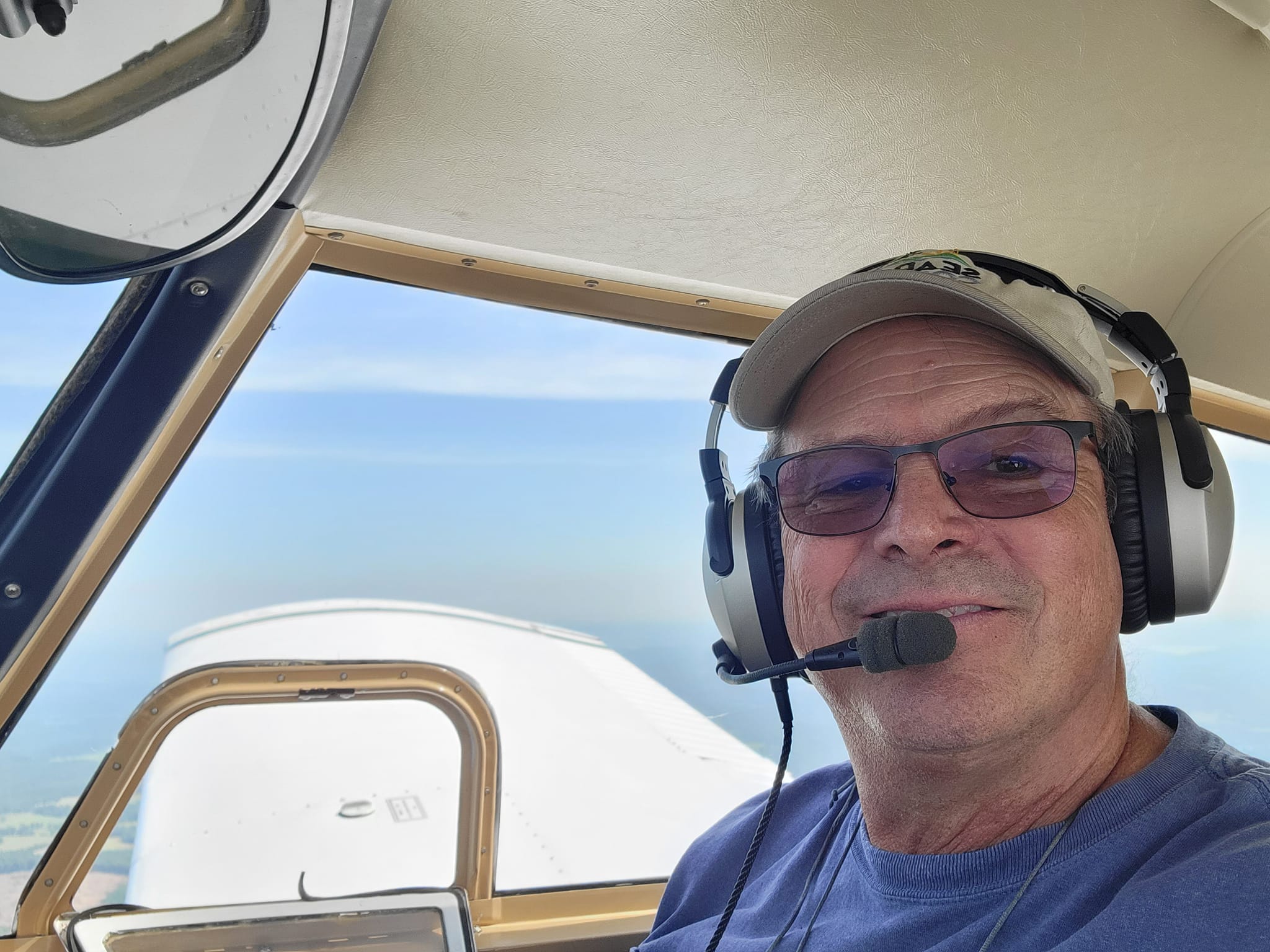 Meet the Pilot
Burt Ballard
Burt's journey took flight when he received an introductory flight for his 16th birthday, igniting his passion for flying. After earning his private pilot's license at 17, his unwavering dedication to aviation led him to even dream of owning a plane. Although his request was initially denied, his persistence paid off upon retirement when he finally acquired his own aircraft. Now, with 41 years of marriage to Tammy, three children, and four cherished grandkids in South Louisiana, they enjoy visits and memorable experiences together in the Ozarks. Burt's abiding love for flying has inspired him to share the rare opportunity of an extraordinary aviation adventure in the Ozarks.
Enjoy the Open Air
I was asked to do some photography for a soon to be open for business, Buffalo River Air Tours. Let me tell you, this guy is awesome and this idea and future business will be incredible. I am so thankful and blessed to get to do this for Burt. I have flown in several small aircraft over the years and Burt is a great pilot!! This was my first time flying over our local area and over the Buffalo River!! All I can say is WOW!! This was an incredible experience. Now I know there will be some folks that will say, "I go to the river to have peace and quiet not hear an airplane going over." I laugh at that sentiment and opinion as there is far more noise when floating and planes have been flying over the river for more than my 49 years of living and playing on the river. This will open a brand new experience for everyone and will let folks that can not get out on the river have a cherished memory of their time exploring The Buffalo River. As a descendant of 2 families that had land taken away on the Lower River, I fully endorse this future business venture/ adventure.
~ W.D. Nesbitt ~
Burt and Tammy are so wonderful. If you get a chance to spend time with them. Take advantage of it.
~ T. Nelson ~
The flight was such an amazing experience and the pilot was friendly, super knowledgeable and very informative! I've been bragging about my experience and recommending to everyone.
~ B. Taylor ~
I have had the pleasure of flying on Buffalo River Air Tours. Burt is the perfect combination of a professional pilot and a knowledgeable, fun tour guide. He does a great job of making you feel comfortable during the flight and giving you a view of the river, you will never forget. Plus, if you have questions, he can give you answers. I can almost guarantee you two things from a trip, big smiles, and great memories. This earns a 5 Star Rating.
~ B. King ~
I have been friends with Burt and Tammy for years and flown with Burt on multiple occasions. Burt loves to help others experience the joy of flying as he has given innumerable discovery flights to youth through the EAA Young Eagles program and is now assisting with the Civil Air Patrol. Safety has never been a concern when flying with him as his abilitites as a pilot and condition of his airplane have always been to the highest standard.
~ M. Stockdale ~
This service is such a great place. Burt is very experienced and a safe pilot. He and his wife Tammy run a very safe and dedicated flight service. We encourage all who want a beautiful flight experience to go visit them!
~ J. Coleman ~
Although the river was low, still breathtaking. Highly recommend Burt Ballard, through Buffalo River Air Tours. He was SO informative & super friendly!! Amazingggg pilot. Will be returning in the fall.
~ S. Smart ~

Meet the Plane
Piper Cherokee 180
Crafted ideally for air taxi services and tours, the Piper Cherokee 180 stands as a four-seat aircraft. Its unpressurized, all-metal configuration encompasses a single piston engine and a tricycle landing gear. Upon stepping onto the wing and entering through the singular doorway, you will ascend into the skies, treated to magnificent vistas through its array of windows.
Photography
Photography is allowed on the plane as long as the pilot is aware and no flash is used.
No Pets
Pets will not be allowed on air tours under any circumstances. Medical/aid pets are allowed depending on the scenario.
Food / Snacks
Food, snacks, and drinks are prohibited, but are available at the airport before & after your scheduled tour.
Headphones
During the tour you'll be equipped with a headset in order to hear/speak with the pilot.